[June 7th 2005]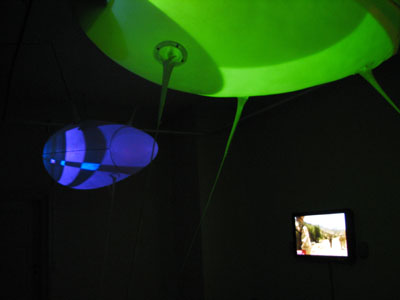 Top & left: Beeoff, Tentacle. Two objects gather information from their environment and transform it into light, images and sound. Right: Juha Huuskonen, The Moment of Long Now. News footage is shown 100 times slower than usual. Custom software manipulates the images in real-time.
Images from Get Real at Museet for Samtidskunst
Until June 12th 2005 you have the chance to see the Get Real exhibition at Museet for Samtidskunst in Roskilde, Denmark. A great line-up of artists are showing their take on the concept of 'real time art' resulting in everything from web projects to installations and performances. Photos: Thomas Petersen.

Participating artists:
Beeoff (S), Steven Dixon (USA), HC Gilje (N), Peter Hagdahl (S), Juha Huuskunen (FIN), Mogens Jacobssen (DK), Arijana Kajfes (S), Jacob Kirkegaard (DK), Michael H. Kirkegaard (DK), Kreutzerkompani (N), Thor Magnusson (ICE), Tore Nilsson (S), Ragnar Helgi Olafsson (ICE), Pink Twins (FIN), Steina (USA/ICE), Elin Wikström (S)

More info at: http://www.samtidskunst.dk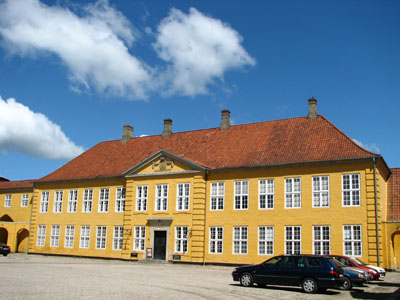 Museet for Samtidskunst.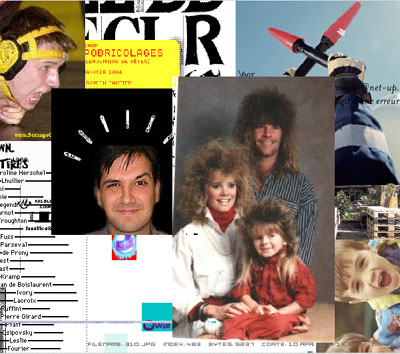 From the web project Webwaste by Ragnar Helgi Olafsson. Dump your web trash at http://www.webwaste.net. It is reprocessed and might be eaten by virtual rats.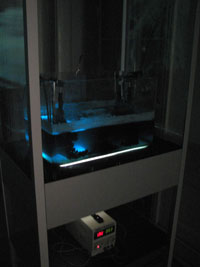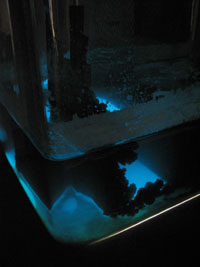 Arijana Kajfes, Mass Transaction. Arijana Kajfes transforms her grant of 1000 Swedish kroner through electrolytic treatment.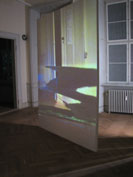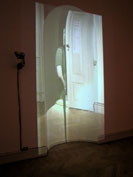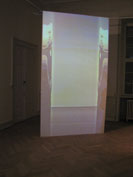 Three parts of Steina Vasulka's Bent Scans. Steina Vasulka is one of the legends of video art. In this piece, three different computer programs transform the video image of the audience in real time.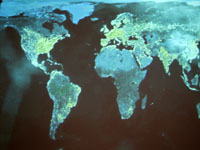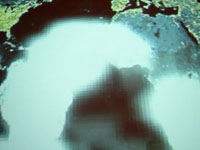 Mogens Jacobsen, You are the Sunshine. Your inverted shadow lights up the world while people sing 'You are my Sunshine'.



Peter Hagdahl, Simulated Social Model no. 3. A surveillance camera registers the spectator's movements and triggers events in a 3D animation.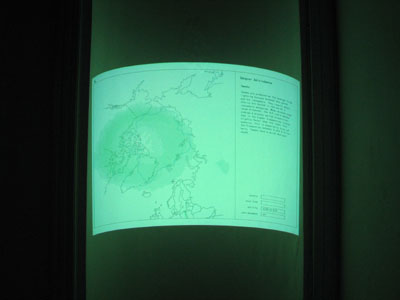 Thor Magnusson and Jacob Kirkegaard, Söngvar Solvindanna (The Song of the Solar Wind). The two artists collected the sounds generated by aurora borealis (northern light) and present them in a four speaker installation.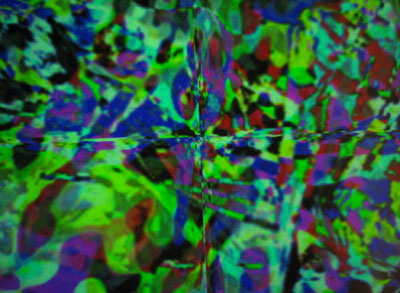 Pink Twins, Let it Beep. The artists tear everyday images apart with their own software and reassemble them into abstract images accompanied by a soundtrack of buzzes and noises.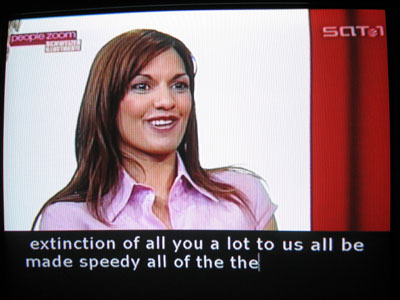 Steven Dixon and Tore Nilsson, Channelling 3. The sound from one TV-channel is mixed with the image from a different channel creating odd combinations and new meanings.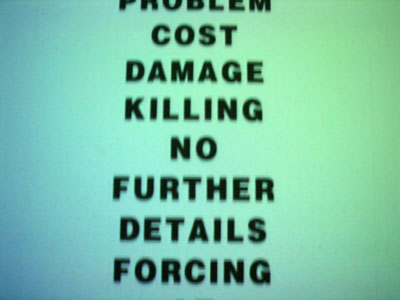 Mikael H. Kirkegaard, Looking in the Rear Mirror Makes Your Head Spin. The artist watched the coverage of the war in Kosovo and wrote down all the words he could manage. In the video he tries to read all the words until his voice fails.